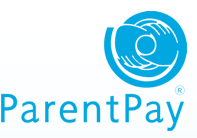 Welcome to Green End Primary School
I am delighted to welcome you to Green End Primary where children enjoy an exciting range of opportunities and make excellent progress. This is our temporary home page whilst we are dealing with the current Covid-19 Pandemic.
​
The children continue to be amazing - well behaved, polite and so motivated to want to do their very best. I am proud and delighted at how well everyone is doing. There is a fantastic learning atmosphere in school and everyone has a great and positive attitude to school.
​
Parental support with our bubble new arrangements has been so appreciated. Thank you to everyone for your positivity and flexibility. As a reminder, all school communication is now sent electronically through Parent Pay. Please ensure that you keep up to date with checking your account, and if you should change your email address, please let the school office know.
​
Lisa Vyas
Executive Headteacher
B.Ed (Hons) and NPQH, National Leader of Education
​
​
Remote Learning
Remote learning is for when your child is learning whilst at home. This includes, if the occasion arises, when your child is self isolating at home. All remote learning is done on See Saw.
Please click on the button to access the remote
learning page.
​