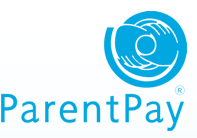 Welcome to the remote learning section of our website.
​
The rationale for our remote learning, mirrors that of our rationale within school.
​
Kingsway Community Trust has always strived to be creative, innovative and support our parents/children in the best way possible to make learning purposeful and holistic. Our strategy for remote learning continues this. We aim to provide children, who are having to work remotely, with opportunities that continue to set a high standard of education in a safe online environment.
​
If your child has to isolate for any reason you will receive an email from the class teacher. This will give you the links to Seesaw where your child's work will be set each day.
This section should give you all the other information you need to understand how remote learning works across Kingsway Community Trust schools. This includes links to our policy, IT safety and support for parents. We know that your support as parents is crucial in ensuring that your child continues successfully on their journey, but juggling home and remote learning is not easy, so please contact your child's class teacher, through the class email address, if you need any further support.