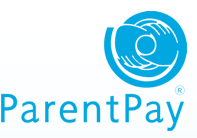 The Friends Of Green End (FOGE) is a group of parents, carers, friends and staff that meet to plan, arrange and organise fundraising actitivities. Usually one event a term is held to raise money.
The monies raised go towards providing things for the pupils that are extra to school budget for instance, the Year 6 Ghyll Head trip and Leavers Disco or things that are costly and we may contribute towards sucy as the electronic library or playground equipment.
They usuallly meet at the start of each term to plan the next event and then on a regular basis leading up to an event.
Without the Friends of Green End we would not enjoy events such as Christmas Fairs, Eid celebrations and other family events in school.
The next event we are working on is the Christmas Fair which will be held on Friday 5th December 2014 from 3.30pm until 5pm.
We would love to see you at our planning meeting on Friday 24th October, 9am in the Community room if you are able to spare some time, have some great ideas to share or would like to help out in any other way!
EID CELEBRATION
Our Eid celebration in October 2014 was a huge success! We enjoyed dancing from our Bollywood Dancing club, and activites ranged from nail art, henna, to arts and crafts. The event was very well attended and everyone had a great time.
Spring Fair 2015
Our Green End Spring fair was a lovely family and community event and we raised a grand total of £453!
There were lots of activities on offer, from making your own hanging basket, to card making, a bouncy castle and large outdoor games provided by Southway Housing.
The weather shone and everyone really enjoyed themselves.
FREE FAMILY FUN DAY
We held our first Family Fun Day on Saturday 21st September 2013. The event took place from 12pm-3pm at Green End Primary with families of pupils at both Green End and Ladybarn Primary schools turning up to enjoy the sunshine and the many free activities on offer. Amongst the bouncy castles, fairground rides, and activities including circus skills and den building, were community agencies such as the Police, Southway Housing, Muslim Community UK and the Library Service; there to develop links within the community and to talk to local people about what is on offer in their area.
We celebrated our school's diverse community with an array of stalls having a quintessential Afternoon tea stall, an Arabic Coffee tent, and Halal food available alongside face painting, henna and mendi art and craft stalls. Parents and children were were delighted with the event, with one Green End Parent saying 'My kids love it and we enjoyed not paying for rides. Kids could run around knowing its safe, mixing with friends' and a Ladybarn parent telling us ' It was an excellent day - my two boys loved it and didn't want it to end'.