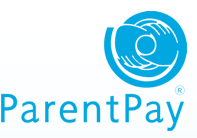 Our School Council
What is it?
The School Council of Green End Primary School consists of two representatives from each class from Year 3 to Year 6. The Council meets frequently, at least once a half-term to express views and make decisions. After each meeting the Councillors are given time to feed back to their class. In order to become a School Councillor pupils have to be voted in by their classmates. Prospective School Councillors have to convince their class that they are the right person for the job.
In addition to decision making the School Council have been involved in many things over the last few years. These have included running and judging a competition to design a road safety banner and attending a meeting with Councillors at Manchester Town Hall to help to save Burnage Library.
Recent decisions have included:
How to spend money allocated for play equipment – new play equipment can be found on both the Key Stage One and Key Stage Two playgrounds.
Fruit to be provided to all Key Stage Two children at morning break.
Which bike shelter to be purchased that would be the most suitable for the needs of our school.
The School Council have taken assemblies and have met with a school governor to help make decisions on the new bike shelter. They will be meeting more school governors next term.