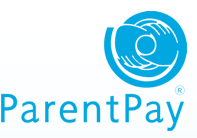 2020-21 Temporary Arrangements
During the current Covid-19 pandemic, our school timings have had to change to allow us to work in a bubble arrangement.
​
All children to arrive at 8.40am and be brought in at 8.45am.
​
Monday to Thursday
School ends for EYFS at 3.10pm
School ends for Years 1 to 6 at 3.20pm
​
Friday
School ends for EYFS at 12.50pm
School ends for Year 1 to 6 at 1.00pm
​
We will revert back to the timings below once our bubble arrangements have ceased.
​
The school officially opens at 8.55am, however the school doors are open from 8.45am and Registration is at 8.55am.
For Foundation Stage and Key Stage 1, school finishes at 3.15pm. For Key Stage 2, school finishes at 3.20pm.
In the morning children from Year 1 upwards have a break of 15 minutes sometime between 10am and 11am.
Children in Nursery have their lunch from 11.20 until 12.40
Children in Reception have their lunch from 11.45 until 1.00
Children in Years 1 and 2 have their lunch from 12.00 until 1.15
Children from Years 3 to 6 have their lunch from 12.15 until 1.15
​
Children in years 1 and 2 have an afternoon playtime from 2.15 until 2.30pm
At the end of the school day parents collect their children from the appropriate exits. As children get older, it would be expected that they would become more independent with this.
​
To get to and from school, walking is definitely the best option! There are many benefits: it's healthier than travelling by car, it improves the safety of pedestrians and road-users, and it respects nearby residents and parking regulations. If you do need to travel by car, please park wisely.