Click the flags below to find out more about our work on Global Citizenship.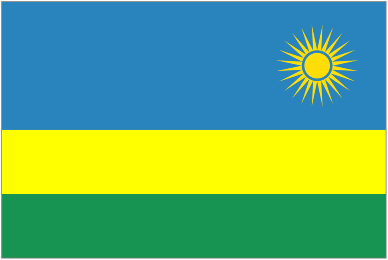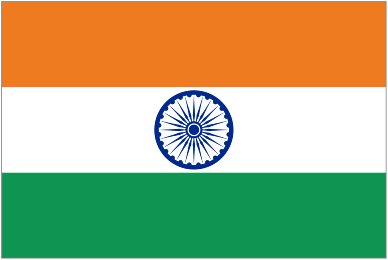 February 2023 celebrates 'International Mother Language Day.' As we are lucky to have so many languages spoken in the trust, we would like to celebrate this by sharing a wordsearch of all the languages spoken in school as indicated by our data. Can you find them all? Do you know where these languages are spoken? Click the image to download the wordsearch.
​
We would also like to share a reminder of the benefits of bilingualism.
The theme for BHM this year was Manchester's Caribbean Carnival due to its 50th anniversary.
In our Black History Month assembly, children heard about the history of the carnival from the times of slavery and colonialism on the Island of Trinidad and interestingly found out how Steel Pans were invented. Classes undertook carnival themed activities such as poems, posters and designing head dresses. Amazingly, some children also worked on these themselves at home!
​
Manchester Libraries will be featuring our work online.
​
In addition, Legacy FM radio will be sharing the poems on their show! As well as carnival related poems, some Year 5 children who were working on Benjamin Zephaniah and Malala Yousafzai in English, wrote poems about them to celebrate BHM further. Currently, Year 6 children are writing their own versions of Maya Angelou's 'Caged Bird' - some of which will also feature on the radio.
​
We were also featured on the Race Relations Website
https://www.racearchive.org.uk/sharing-some-black-history-month-creativity/
We are also fortunate to have Mr Nelson at our school who is also a poet and DJ. He wrote an amazing Carnival poem especially for the trust!
Dancing, fluttering
The British come and take it
away, depression,
anger filled with rage, the
Caribbean comes and finds
a new way
Sadness, anger flushed away
Jamaica's neighbours
come to the parade
Laughter, chuckles through
out the way, nobody can
bother them.
Nay
The steel pans
Such an audacious way
you can come
and play with them
The 70S
Such wonderful years
Manchester's diverse
And Caribbean parades are here
Everyone comes here and
enjoys the beautiful Caribbean Noise.
By Hamza
Colours and flavours jump around,
Words and music make a sound,
But this is not what we are talking about
Caribbean Carnival, let's change things around
It takes a lot of searching to know
It began in Manchester 50 years ago
But even before that in Trinidad
Where with slaves from Africa things were bad
European style carnivals for them were forbidden
But they secretly kept up their African music traditions
Even after slavery, their new style Carnivals and music were often banned
But these so called now 'free' slaves could not this stand
Trash can lids turned into Steel Pans
What an invention, something you would never ban!
Now Manchester Carnival is celebrating 50 years
Happy faces everywhere made from long ago tears
By Jayda
Music and pop, crackles and sound, all
Taken from where it was found
The British came in and made one sin
Though that's not where it starts
Years and years ago, when mercy didn't flow
The British came and took the throne
Sadness and rage became one stage
People's hearts were bound to blow
Music was banned
And people's hearts couldn't stand
For what was right for what was taken from them
The sounds of rage filled one page
The chapter's message was not engraved
For those who were used as a slave to the fighters
Who were brave to the fighters in the grave
The music of drums was meant to say I want to play
But the steel pan is now in its space bringing melodies to all who listen to it
By Amarachi
Trees swaying, crowds having fun
Countries celebrating with everyone.
With masks unique and outfits stunning,
People join in and the style is entrancing,
People dancing, people prancing,
Come and join the fun, the party is just starting,
As peace is built, harmony arrives,
This is the month, come and join the tribe.
​
By Fareed
Pennies for Peace Trail big pic GE
Trust Day of Peace
After hearing all the devastating news about Ukraine, the Trust decided to do something that would not only raise money for refugees around the world via the Red Cross, but also teach the children about the need for peace in the world. Tuesday 29th March was set as a 'Trust Day for Peace' at Kingsway Community Trust. After launching the day with a message from the Schools of Sanctuary movement, classes across the Trust discussed peace and then took part in different activities. These included: artistic responses to the theme of peace, posters, poems, biscuit sales and a 'Pennies for Peace' trail. Local artist Frank Dowd worked with one class to create a papier mache representation of peace. The sculpture showcases diversity, pride, unity, compassion, hope, activism and peace. It has already been displayed at the Manchester charity for the homeless, Coffee 4 Craig. It is now at the Irish World Heritage Centre. Hopefully, it will inspire others with its important message as it travels! Watch the video to explore it fully!
Lisa Vyas, Executive Head of Kingsway Community Trust, said this about the 'Trust Day of Peace' "We are extremely proud of the work that is done across our schools which teaches the children how to be global citizens. Throughout the curriculum the children are given opportunities to learn about others in order to appreciate what life is like across the globe and across Manchester. Following recent events of war and conflict particularly in Afghanistan and Ukraine, I had spoken with the children about refugees from these countries in an assembly. We wanted to extend their understanding of peace as something to strive for and so we developed our Trust Day of Peace. The calmness around school, from class to class, was very evident."
​
Our Trust Peace Day even featured in the Schools of Sanctuary National Newsletter . In addition, they also mentioned us in a second article, 'Opening Door to Education for Children in Hotels' where we were praised for offering sessions to Afghani refugees in hotels without school places.
International School Award
We are delighted to announce that we have been reaccredited for the International School Award, from the British Council for all three schools! This is again at the full 'gold' level. The judges were really impressed with all our work, especially that it continued despite lockdown! The work included: linking with our Spanish school, (CEIP Blas de Otero in Madrid), threading diversity into our curriculum and ethos and carrying out projects with Manchester Library, such as the art work to mark 'Holocaust Memorial Day' and the 'Lockdown Room' Refugee awareness project.
Some of their comments:
"The trust has held the full ISA for many years now and the judges had no hesitation in renewing it... Please convey our very best wishes and many congratulations to all staff and pupils both in the UK and overseas who have taken part in embedding such a rich and creative range of work.... Activities were introduced to provide valuable opportunities despite the disruption caused by the pandemic, which is creditable... This is an outstanding achievement. "
School of Sanctuary Award
In March 2020, all three schools in the trust were delighted to receive the prestigious 'School of Sanctuary Award' - the first schools in Manchester to get this! A School of Sanctuary is a school that is committed to being a safe and welcoming place for those seeking sanctuary. The School of Sanctuary Award is given by the City of Sanctuary movement to schools that have an exceptional commitment to diversity and have consistently put the sanctuary principles into practice.
The judges said that they were massively impressed by all the wonderful initiatives that they had seen. One judge said she wished that she was a teacher at one of our schools and another judge wished that he was a pupil there! They all felt certain that the work they had seen were excellent examples that they could highlight to schools nationwide calling us 'sanctuary champions.' "You clearly continue to adapt your creativity & resources to meet a variety of changing needs & criteria," they noted, referring to our work on bringing communities together to foster harmonious relationships.
The Colours of Us
As a Trust, we have been celebrating all the different skin tones in each class. After using the book, 'The Colours of Us,' as a stimulus, the children had a go at painting their skin tones mixing the colours using paints - the younger children used flesh tone watercolour pencils / crayons. Some children used similes to describe their skin tones, just like in the book. For example, "My skin colour is like sweet caramel." "The
colour of my skin is like a soft, sandy beach." "My skin colour is like sweet honey." "The colour of my skin is like yummy brownies." Children described their skin colour as special, beautiful and something that made them proud. Many agreed that if we were all the same, life would be very boring! We displayed our work in school and are sharing these virtually for all to see!